For the first time ever under the roof of Toronto's historic Campbell House Museum, students of the Charles MacPherson Academy gathered last week to hone the art of fine service delivery in a dining setting.
Under the watchful helm of English butler and recognized etiquette expert Mr. John Robertson, students were led through a series of hands-on exercises including napkin folding, the appropriate receiving of guests at the door and the setting of a table for an elegant meal.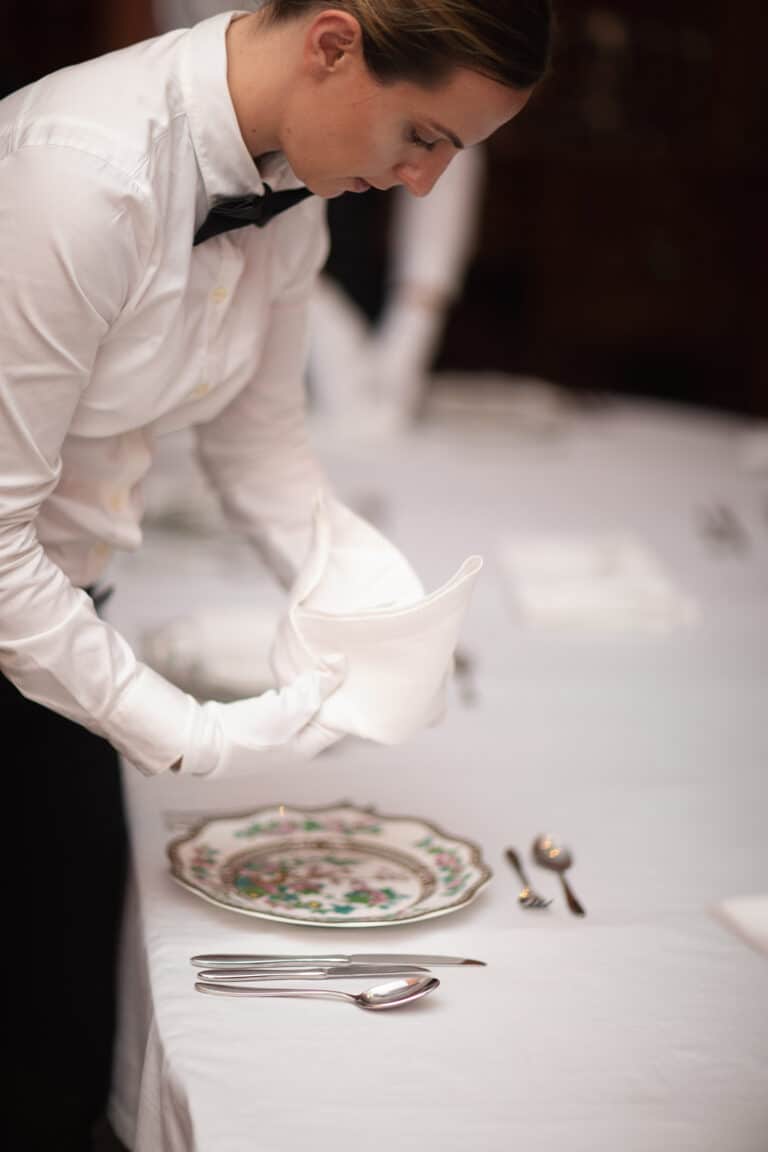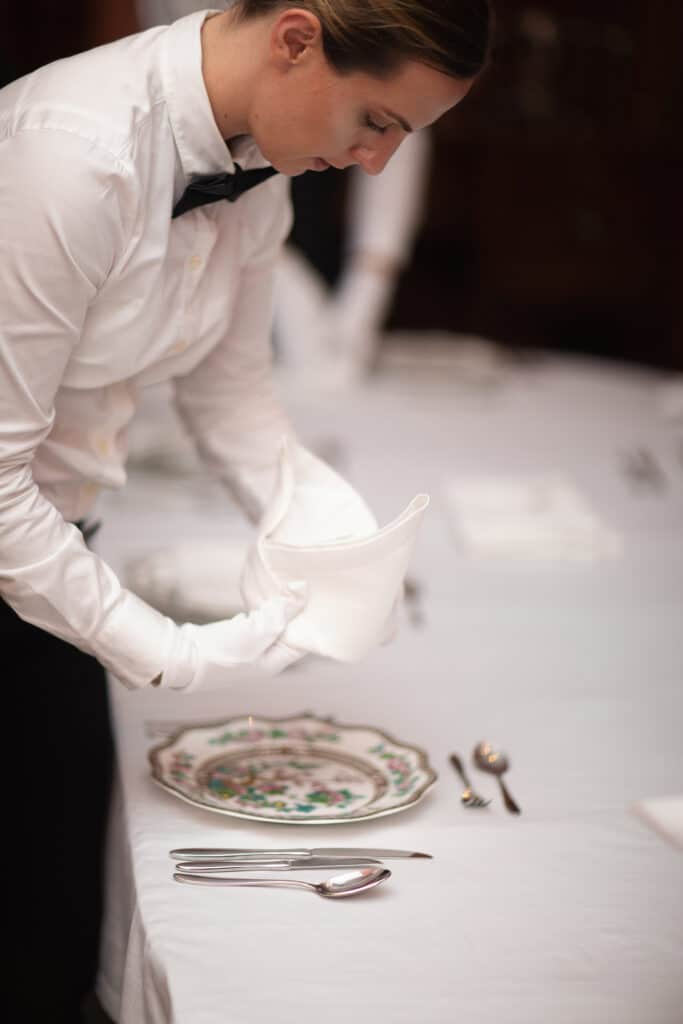 "I've read about many of the concepts we covered today but being able to implement them first-hand was so helpful," said student India Poole, a former nanny from Chicago who hopes to transition to a career in household management.
"Particularly when it came to the napkin folding," she added, after trying her hand at different styles in Campbell House's rustic Robinette room. "I've always concentrated on getting that perfect fold, but learning to focus my attention on the corners was new to me."
In the afternoon students made their way to the manor's 19th century dining room, where they handled china and crystal with silk gloves and learned to transition the rules and protocol of societies past to the contemporary.
Carefully reviewing each facet of the highest quality of service, Mr. John Robertson imparted many of his own personal experiences to students from his history both as butler to senior members of the British aristocracy and house manager to affluent, modern families.
"Plan, organize, implement, control," Mr. Robertson said to busy students as they gently set down salad plates to the right of their colleagues, poured wine in their glasses and announced to all that dinner was served in proper manner.
"And always keep on going," he added, as a key point of advice to the butlers-in-training whose perfect presentation of service could always hit a snag. "We are all human and mistakes are bound to happen, but you can't forget that the curtain's still up and the audience is still in their seats. And if you forget your lines you improvise."
Recalling a former student who had a background in ballroom dance, Mr. Robertson made a final point before releasing students to the world with a new set of fine service tools.
"The student said, 'you dance onto the floor and you dance off the floor'. In this industry you dance on and dance off no matter what goes wrong."