Not to be confused with its namesake across the pond, Charles MacPherson will be making a special visit to London, Ontario this Spring to deliver two very special programs in partnership with Eldon House.
 
London's oldest residence, Eldon House, was built in 1834 and has been preserved and maintained since 1960 when it was donated to the City of London. Before becoming a museum, four generations of the Harris family lived in the home. Many live-in household staff were also employed throughout the years.
 
Eldon House's rich history of its residents and service staff make it the perfect setting to host an exclusive workshop on the art of table setting. In addition to the workshop, Charles will deliver a fascinating keynote on the evolution of domestic service.
 
Charles served as major-domo (Chief Butler) for one of Canada's most prominent families. He now prepares the next generation of Butlers, Household Managers, and Housekeepers for the world of private service today. His passion for service and history will be clear as he takes the audience on a journey from the origins of private service to modern day.
 
For more information on the special programs, please see the descriptions below:
The Evolution of Domestic Service
In his keynote speech at the Wolf Performance Hall on May 5th at 2pm ET, Charles will share the evolution of the private domestic service industry from the 19th century to present day. A copy of Charles' national best selling book, "The Butler Speaks" is included with your ticket and Charles will be available for book signing afterward. For more information or to get your tickets, click here.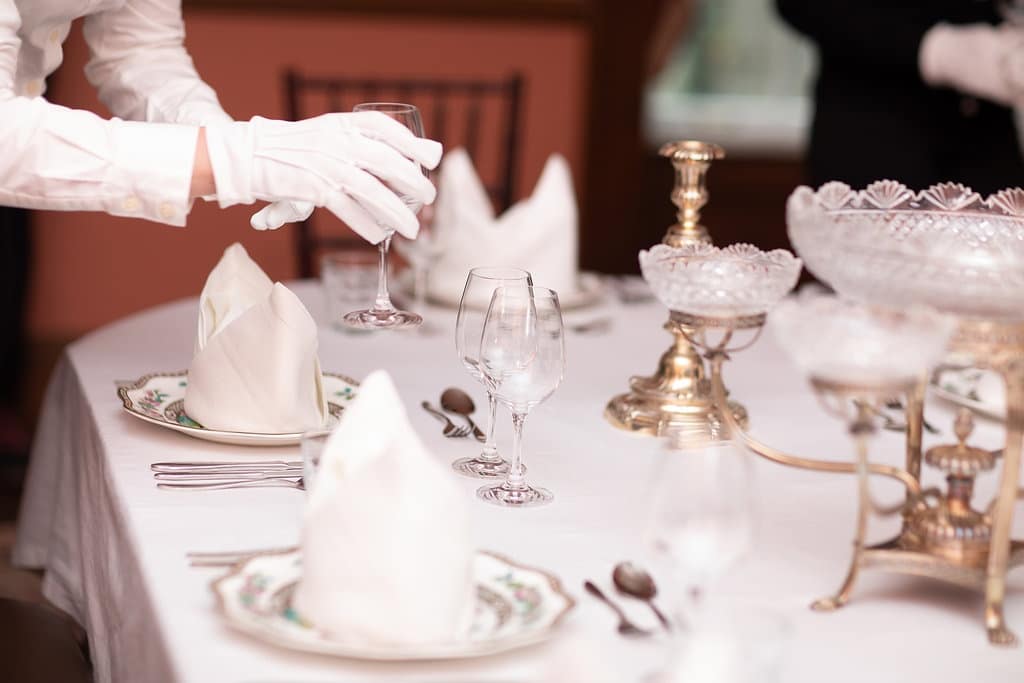 Charles knows first-hand what it takes to set a table to perfection. With Charles by your side, you'll learn the tips, tricks, and tools of the trade required to 'wow' your guests at your next dinner party. This hands-on workshop with limited space will take place in the historic 19th century period Eldon House dining room on May 5th at 10am ET. For more information or to register for the workshop, click here.